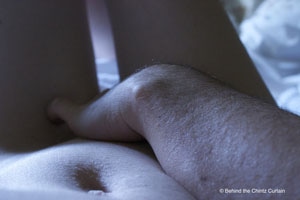 Photo courtesy of Chintz Curtain
The only place where the smartest and hottest sex bloggers are featured under one roof every month. Whether you're looking for sex journalism, erotic writing, relationship advice or kinky discussions it'll be here at Elust. Want to be included in Elust #60? Start with the rules, come back August 1st to submit something and subscribe to the RSS feed for updates!
~ This Month's Top Three Posts ~
Of Cocks and Cunts: The Language of Erotica
~ Featured Post (Molly's Picks) ~
I may never suck another cock, but I'm still
~ Readers Choice from Sexbytes ~
Thoughts & Advice on Kink & Fetish
My Aftercare
YKINMK but My Kink is Not YOUR Kink either
Nerds, Pervs, and Jeffrey Dahmer
Sex Is Simple. That's Why It's So Complicated
Cuckolding. The Step Child of BDSM?
What Is A Man's Role At A CFNM?
Happily whipping Jesus
What are your views on the ethics of kink?
FetLife and The Single Gal
How Porn and BDSM Helped Me
Thoughts & Advice on Sex & Relationships
Tall guys! You're a bunch of sick perverts!
In Which I Fuck Up and My Uterus Saves Me
Why Is There So Much Shame?
Birds do it, Bees do it…
Little Lower Layer
Wooing, pursuing, romancing a dominant woman
Sexual Freedom. Why Do I Feel I Need to Hide.
Our Age Gap Shouldn't Be Your Insecurity
Advanced kegel: stroking with only PC muscles
Impress your lover with these oral sex moves
Sex News,Opinion, Interviews, Politics & Humor
The Hashtag Activism…It Burns It!
Sex Worker Etiquette
Rant Break: SCOTUS and Hobby Lobby Rage
Subs Need Classes Too!
Erotic Fiction
A Flight Attendants Secret
Relentless
Sit
Festival car park fun
Private Performance
And The Band Played On
Consequences Part One
Blogging
A warning for erotic writers and sex bloggers
Bloggy, Soggy, and Sexy
Erotic Non-Fiction
Don't Ever Make Me Wait Again
Words
Poetry
Satan's String – a Lusty Limerick

Writing About Writing
Writing Erotica for Trans Readers Pt 1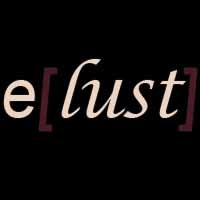 Related Posts: